#vEGU21: Welcome to the EGU General Assembly!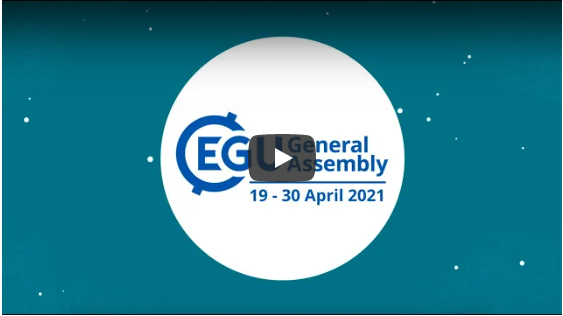 Upload your vPICO live presentation file
Live 2-minute vPICO talks are based on a single slide in the file formats *.png or *.jpg with a resolution of 150 dpi. Solicited 5-minute or 10-minute presentations require a presentation in the formats *.pdf, *.ppt/pptx, or *.pps/ppsx. In either case vPICO live presentation files must be uploaded at least 24 hours prior to your session's start. Please find more information in the presenter guidelines.
Upload your vPICO live presentation file
Upload your display material files & links
Take your live presentation further by taking advantage of the opportunity to upload display materials to accompany your abstract to be watched and commented by registered conference attendees during the 2-month period surrounding vEGU21. The upload is now open, and adjustments can be made at any time until 31 May. Please see our upload recipe and find more information in the presenter guidelines.
Upload your display material files & links
vEGU21: everything you need to know about...
Pop-up networking events
If you are planning on organizing a pop-up networking event during vEGU21 on your own platform, please schedule such an event for appearance in the conference programme.
Schedule a pop-up networking event
Start the vEGU21 networking already now
Our vEGU21 Networker allows you to update your profile, decide about information you aim to share with your colleagues, connect to colleagues through their email address, watch the profiles of your colleagues, and start spontaneous text chats once they are online. Start now by checking your profile and then build your network. Further information is given on the GeoLog post on the vEGU21 Profile and the conference Networker.
For the full functionality of our platform (particularly the push notifications connected to the vEGU21 Networker and the Virtual Handshake) we recommend that all attendees use Chrome or Edge internet browsers. If you do not want to use these platforms you will still be able to participate in the General Assembly, but you will have more limited functionality of some of our networking tools.
Stay informed
Please monitor this website or follow @EuroGeosciences on Twitter to learn more about the evolution of vEGU21: Gather Online. The official conference hashtag is #vEGU21. We are ready to help you engage, discover, and inspire this year at vEGU21: Gather Online (#vEGU21).
Aims & scope
The EGU General Assembly 2021 will bring together geoscientists from all over the world to one meeting covering all disciplines of the Earth, planetary, and space sciences. The EGU aims to provide a forum where scientists, especially early career researchers, can present their work and discuss their ideas with experts in all fields of geoscience. The EGU is looking forward to cordially welcoming you at its General Assembly.